Antibes
The Safranier Quarter in Antibes
At the heart of Old Antibes, a rather unusual quarter is hidden away close to the covered market and the Promenade de l'Amiral de Grasse: The Free Community of Safranier. Although having only a few lanes and alleys, it is independent from the rest of Antibes with its own Town Hall. Composed of village houses, carefully restored in accordance with tradition, it offers a calm atmosphere, a peaceful environment.
How to get to the Free Community of Safranier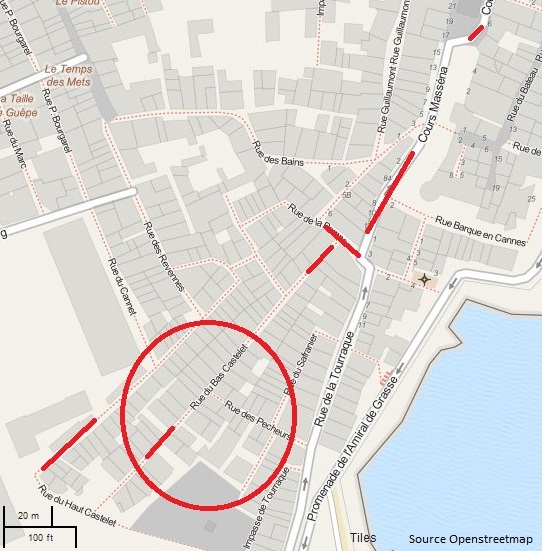 For those not in the know, the Free Community of Safranier is not easy to find. From the Antibes Town Hall, go up the Cours Masséna through the covered market then turn left onto the Rue de la Pompe. Immediately on your left is the Rue du Bas Castelet, one of the entry points to the Safranier Community.
Photos of Safranier
The Rue du Bas Castelet, straight for around a hundred metres, ascends by shallow steps to join the Rue du Haute Castelet. It is definitely one of the most flowered parts of Antibes.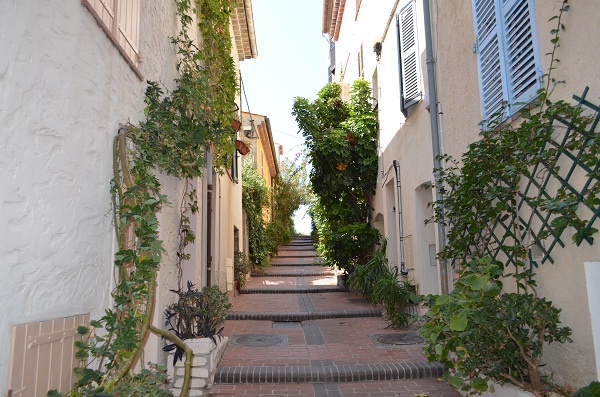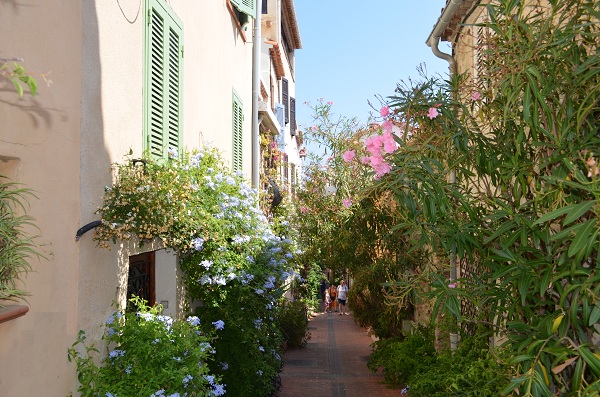 On the Haut du Castelet, on a small central place, a lovely house with a fantastic view; the sea is only a few metres away.
The Rue du Haut Castelet descends under the shade of the flowers and trees in the direction of Old Antibes with a magnificent view over the Picasso Museum.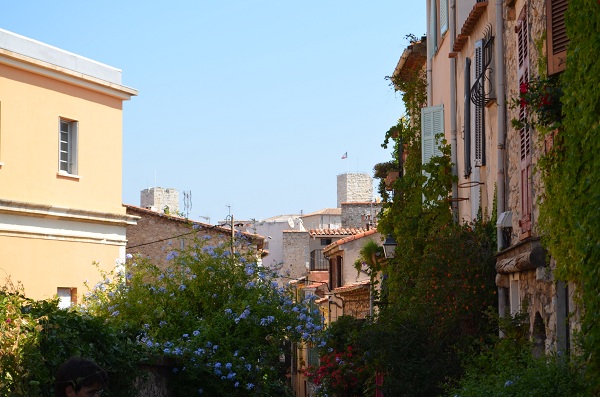 Staying close to Safranier
The Safranier Quarter is very popular and few properties are available, especially for holidaymakers. Holiday accommodation can be found in Old Antibes close to this peaceful quarter.