Mandelieu
Mandelieu la Napoule: A sea resort combining Estérel with the activities of the Côte d'Azur
Opening onto the Gulf of 'la Napoule', 'Mandelieu la Napoule' is a seaside resort at the foot of the Estérel Mountains and only a few kilometres from Cannes. Between the water sports, the golf course (one of the most beautiful of the Côte d'Azur along the seafront) and its numerous other activities, Mandelieu is a very popular destination. For your holidays you will find a number of holiday rental properties at Mandelieu la Napoule on our website; close to the sea or in a peaceful setting among the Mimosas on the hillsides.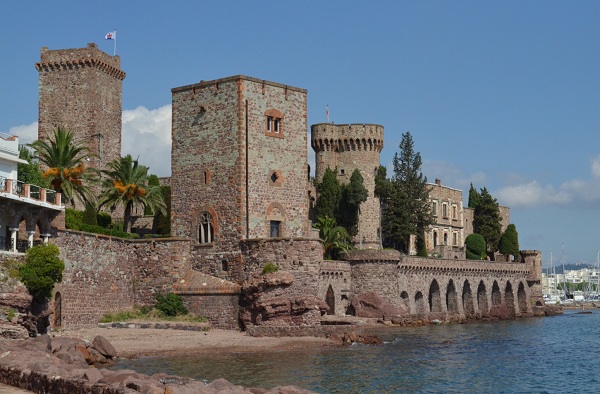 The beaches at Mandelieu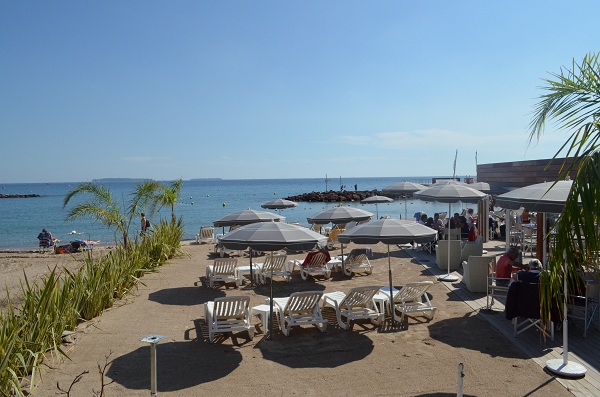 Seven sandy beaches are available for holidaymakers visiting Mandelieu (The beaches at Robinson, Sable d'Or, Dauphins, Fon Marina, Château, Raquette and Rague - full detail here in french). Various leisure areas are also well equipped (with some volleyball courts). On Robinson beach there are even private lockers where visitors can place items so they can swim in peace. At the centre of La Napoule, Chateau Beach offers an exceptional setting right in the town centre at the foot of Napoule Chateau.
Several ports at Mandelieu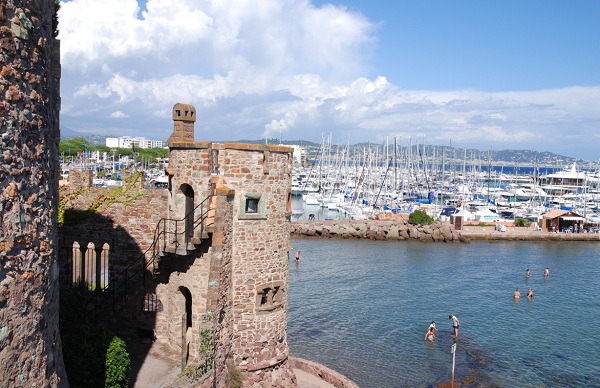 Several ports are to be found at Mandelieu. There are several restaurants at the Port of 'La Napoule'. This is also the departure point for the Lérins Islands.
Numerous activities and events
Various events and activities are available at Mandelieu during the summer season. Water sports are the main activities available here. However, the golf course at Mandelieu, only a few metres from the beaches and sea front, is one of the most beautiful on the Côte d'Azur. Two 18 hole courses are available in a magnificent setting, between the Pine Forest and the Mimosas. There is also a seafront casino.
The natural side of Mandelieu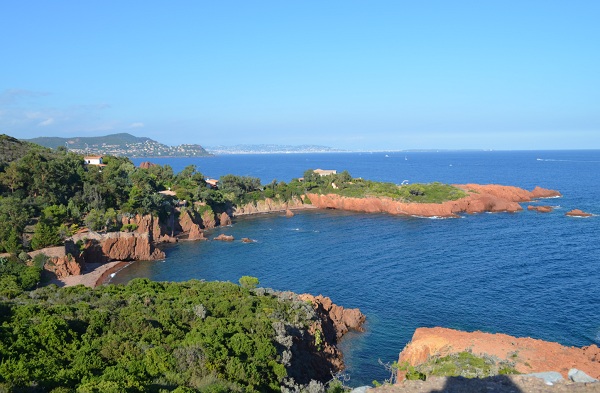 Between the Estérel and Tanneron Mountains, the district of Mandelieu has some beautiful natural areas for relaxing. Estérel starts at Mandelieu and extends to St. Raphaël. Over 400km of tracks and paths are available. The mountain of Tanneron is definitely worth a visit in January/February when the mimosa blossoms. It offers a magnificent panoramic view over the sea, Cannes and the Lérins Islands.