St Paul de Vence
The Maeght Foundation: A Museum under the open sky
During your holiday on the Côte d'Azur, take the time to visit the magnificent village of Saint Paul de Vence and its contemporary Art Museum at the Maeght Foundation, the second most visited modern Art Museum in France. The Maeght Foundation is situated on the hills above Saint Paul de Vence before you arrive at the village itself. It lies in a sumptuous setting amongst a park set with pine trees. Inaugurated in 1964 by the then Minister of Cultural Affairs, André Malraux, it is a private foundation entirely dedicated to modern and contemporary art. During your visit you will particularly appreciate the magnificent beauty of the area as well as the quality of the works of art on display. You will find art works in the park, on the terraces and in the numerous Museum rooms.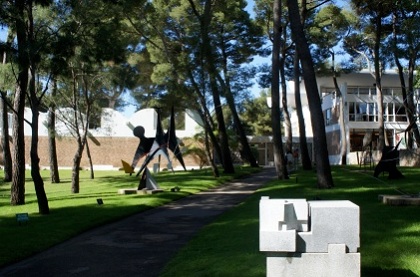 The building's architecture is not at all representative of the regional style (Provencal) or even similar but it does integrate extremely well with its surroundings and reflects perfectly the style of the artists' work that it protects. During your visit you will find a cafeteria in the park to the right of the entrance. Photographs are payable and you will need to procure authorisation at the entrance booth. A boutique, at the end of the circuit, has souvenirs, reproductions and literature on contemporary art available for purchase. Holiday rental accommodation in Saint Paul de Vence will enable you to explore the inland delights and area around Cagnes sur Mer.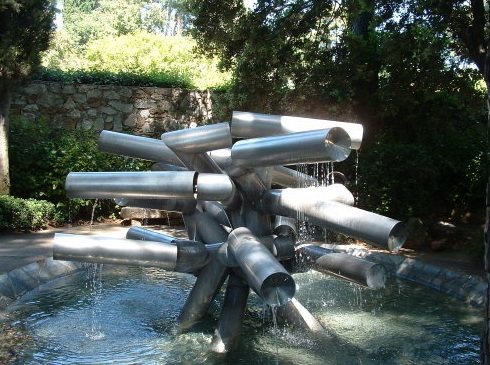 Superior quality temporary and permanent collections
The Maeght Foundation offers a superb collection of monumental sculptures from Mirò de Giacometti, Chagall, Braque, Calder and Chillida. In the permanent collection you will be able to admire paintings by Léger, Bonnard and many other artists. The Maeght Foundation organises several temporary exhibitions per year. Over the last few years visitors have had the opportunity to admire works by Chillida, Mirò and, in the garden, Hans Hartung. So, on your next visit to the Côte d'Azur, reserve an afternoon for a trip to the Maeght Foundation at Saint Paul de Vence.