Antibes
The Cap d'Antibes: An exceptional site between Antibes and Juan les Pins
Situated to the west of Antibes and the east of Juan les Pins, the Cap d'Antibes forms the junction between the two most popular seaside resorts along the Côte d'Azur. Set among extravagant vegetation, the Cap d'Antibes is a favoured area where sumptuously appointed villas flourish in peace among the pine woods. A few holiday rental properties in the Cap d'Antibes are available, generally in luxury apartment buildings.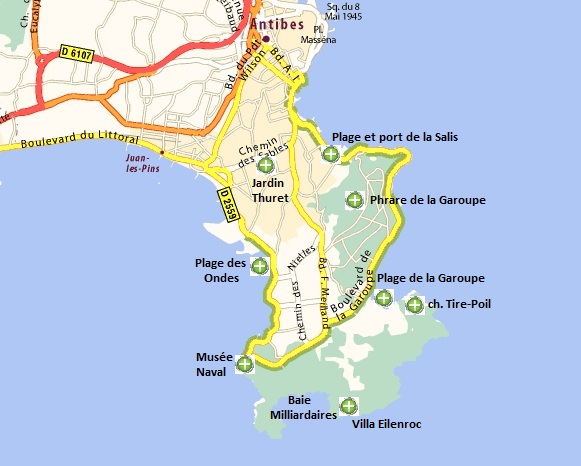 The Cap d'Antibes: The wild side of the Côte d'Azur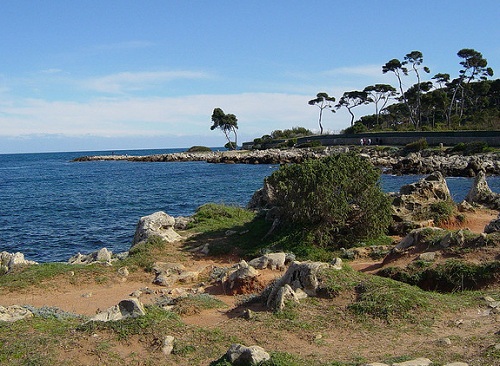 At the Cap there are no long sand beaches! There are only private beaches (on Garoupe Beach) or a few rocky gaps on the Tire-Poil path (this leaves from the end of the beach and offers a magnificent view over Garoupe Bay and its lighthouse) which is becoming increasingly less used due to the growth in popularity of the town of Eilenroc. This path offers fantastic scenery with several properties that have the privilege of being in a position to profit from this grandiose site. During summer don't forget to take a swimsuit and towel on this walk to benefit from the creeks on the way. Caution: Avoid this path in bad weather, when it is windy or when the sea is rough as certain parts can be dangerous in these conditions.
Around the Garoupe Lighthouse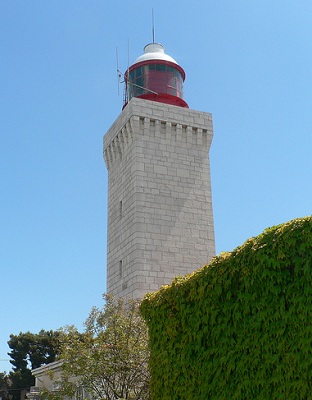 Situated on Garoupe Hill and dominating the bay with the same name, the Garoupe Lighthouse is one of the most powerful on the Côte d'Azur. Unfortunately it is not open for public visits. The neighbouring Garoupe Chapel houses 'Notre Dame de la Garde' and Notre dame de Bon Port'. You can also see a superb collection of marine ex-votos. A view point provides a magnificent panorama of the Bay.
The sites to visit in the Cap Antibes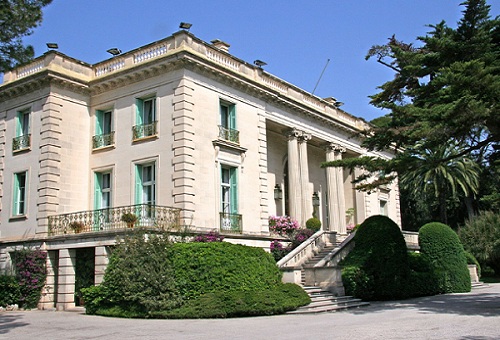 The Eilenroc Villa is owned by the Town of Antibes. Constructed by Garnier in the 19th Century, its gardens are open to the public. Various scents can be enjoyed here from the thousands of roses set in a magnificent environment with the sea forming an impressive backdrop. To mingle with the celebrities visit the Hotel Eden Roc (the Palace on the seafront). Its bar is open to the public and offers a magical setting.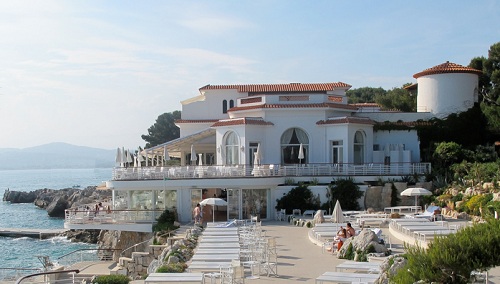 Nearby you can visit the Naval Museum (otherwise called the Napoleonic Museum) and climb to the top of the Graillon Tower to admire the superb view. In the museum itself are naval models, sea tide tables and other Napoleonic souvenirs. Thuret Gardens is popular with researchers from the INRA. Visitors can enjoy a walk there in its unique world among the diverse subtropical plants.