Antibes
The beaches at Antibes
A little less than ten beaches are available at Antibes (others can be found at Juan des Pins). Between rocks, sand and pebbles there are beaches to suit all preferences at Antibes. Below can be seen a geographical map showing the different beaches of Antibes and Cap d'Antibes.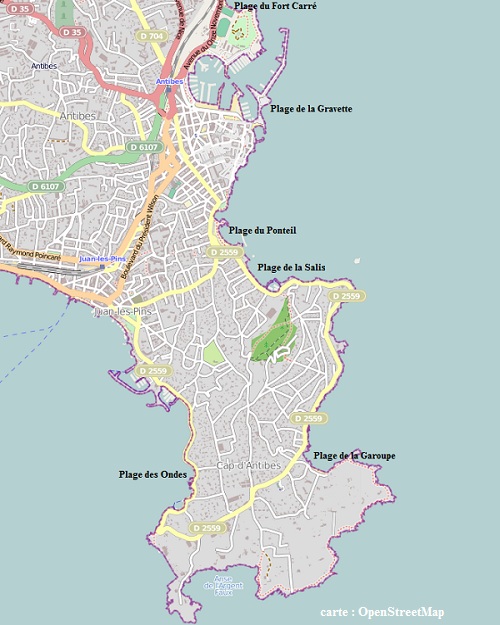 Fort Carré Beach: The coastal road
Situated at the exit of Antibes (to the east) in the direction of Nice, Fort Carré beach is the longest beach in the Antibes community. It reaches from Fort Carré to the Baie des Anges Marinas. There are showers, toilets and several snack bars available.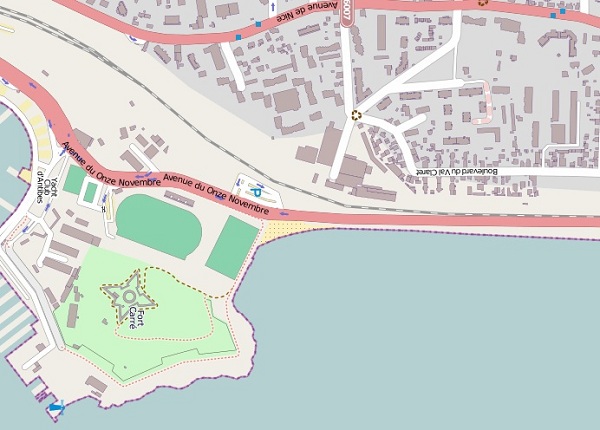 Our opinion: This long beach is of large pebbles. It is definitely the least popular beach so great for those who hate crowds! However you should like large pebbles, we recommend you come equipped with shoes for swimming and maybe a special sun mattress to lay down on. Please note this beach runs alongside the coastal road which is very popular. The railroad also runs alongside this beach.
Gravette Beach: The beach of Old Antibes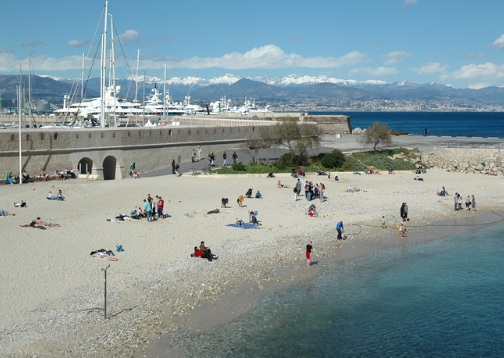 Gravette Beach is the beach of Old Antibes. It is accessed by the ramparts of the old town, through Port Vauban. Situated in a small bay, it is very pleasant for families with children. To thoroughly enjoy this beach we suggest you rent a holiday apartment in Old Antibes.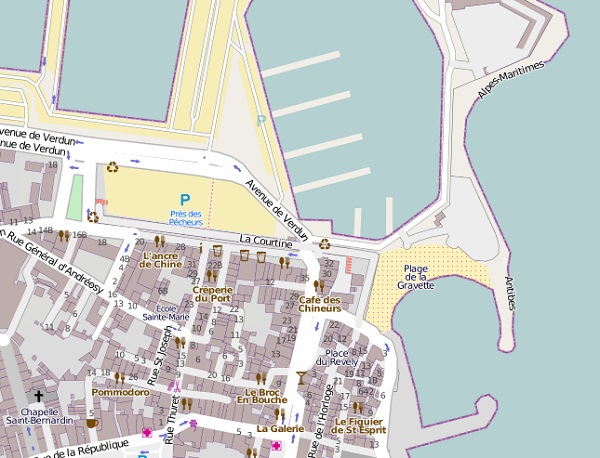 Our opinion: This beach is small therefore it is recommended that you arrive early to find a spot. However it is very pleasant as the road is a fair way away (for the area!). Several payable parking lots are nearby.
Salis Beach: James Wyllie Boulevard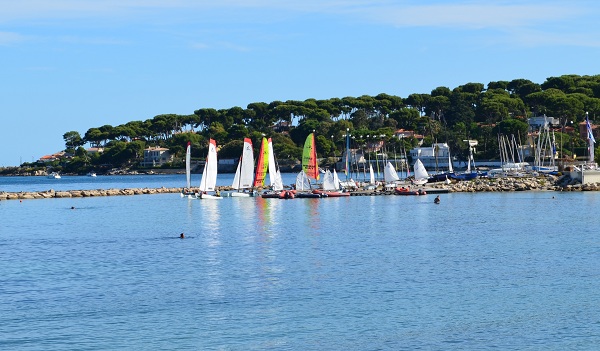 Salis beach is situated at the exit of Antibes in the direction of Cap d'Antibes. This small sand beach is one of the most appealing in Antibes. It is to the west of the Cap and its pine woods, east of Old Antibes and among the mountains. Showers and toilets are available. Parking places are few along the road, parking is payable close to the beach in high season.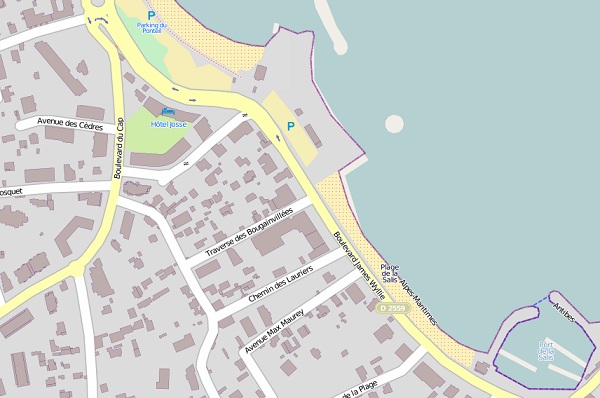 Ponteil Beach on the Boulevard Maréchal Leclerc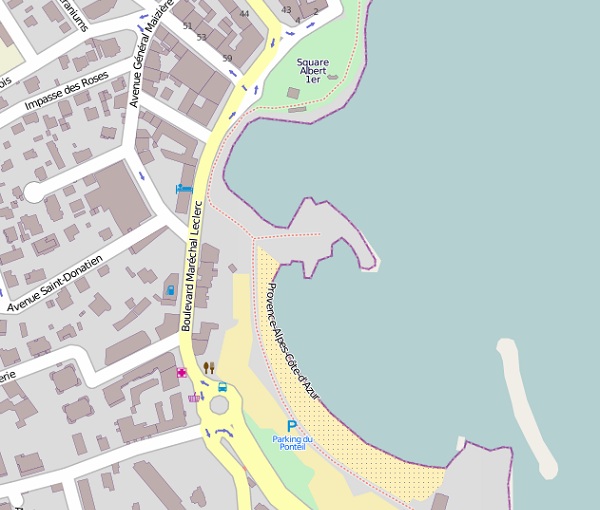 Situated between Albert 1st Square and Salis Beach, this beach is opposite the parking at Ponteil. Very pleasant beach as part of it is a fair way from the road.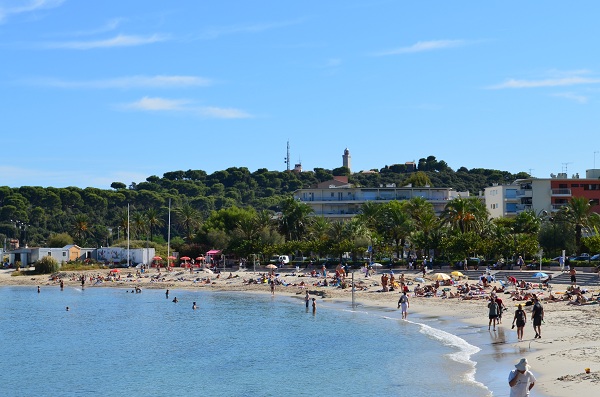 Our Opinion: A payable parking is close by. However this sand beach is quite steep so not very practical for children that wish to build sand castles!
La Joliette, Godille and La Garoupe beaches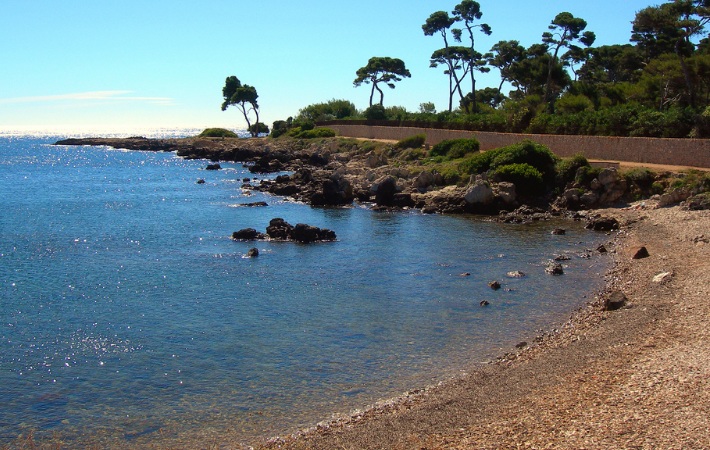 These three sand beaches are situated along Garoupe path at the Cap d'Antibes. Only a few places are available, they are mostly private beaches with parasol and sunbed rental. A little further away is the Cap d'Antibes path which offers several quiet corners between rocks. The Cap is very pleasant in calm weather; we offer a choice of holiday rental properties in the Cap d'Antibes in buildings close to the beaches.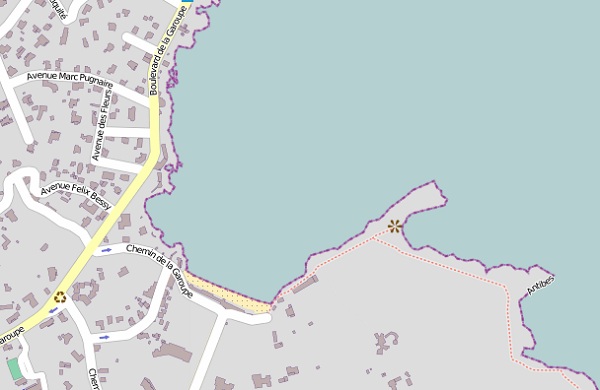 Our opinion: A large free parking lot is available at this part of the Cap but it is difficult to find a place on the beach in the high season.
Plage des Ondes at the Cap d'Antibes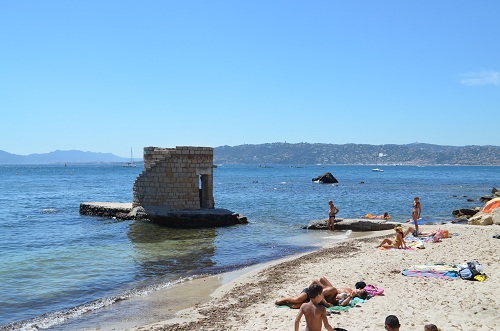 Situated on the Chemin des Ondes, this beach is less well known than the others. Small yet sandy, it is also one of the most picturesque.