Nice
Taste Socca in Old Nice close to the Place Garibaldi in France!
When you visit Nice for your holidays at the Côte d'Azur take the time to taste some socca in Old Nice close to the Place Garibaldi. It is situated in a lively neighbourhood, with the National Theatre of Nice close by and the Rue Ségurane with its antique shops and the Chateau on the hill just a few steps away. Find seasonal accommodation close to Old Nice and spend your holiday in this charming and active area.
Garibaldi Place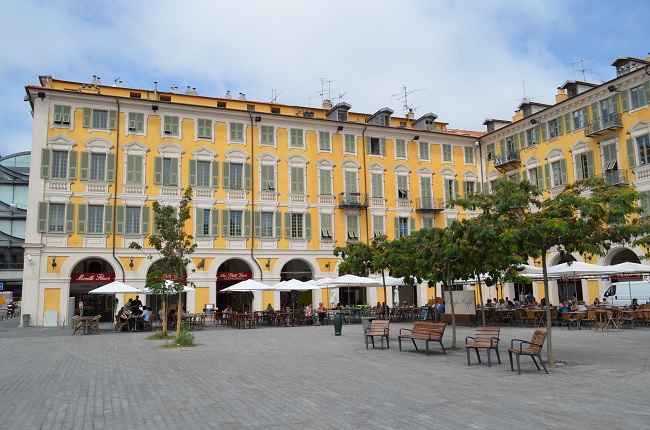 Completely restored recently this is a pure marvel that should absolutely be visited. To briefly relate its history… This was the arrival point of the carriage route from the Italian town of Turin to Nice. It was constructed between 1780 and 1783 by an Italian architect. The statue of Giuseppe Garibaldi and the ornamental basin were moved by a few metres during the construction of Tramway line 1. Since then Garibaldi Place has become a great place to visit with its numerous lively cafés. Don't forget to see the deceptively real looking ornamental decorations at the four corners of the place and the 'Chapelle des pénitents Bleus du Saint Sépulcre' in the western corner of Garibaldi Place is definitely worth a visit too.


A quick stop to taste some Socca
If you have never tried Socca then it's now or never! A few yards from Garibaldi Place you will find Rue Pairolière; a vivacious street with stalls selling local products, crafts objects… This road will take you to the Place Saint Francois where the fish market takes place every morning.
Near the beginning of Rue Pairolière you will find René Socca, impossible to miss with people constantly queuing to try a slice of Socca for less than 3 Euros. Socca is a savoury tart made with the basic ingredient of chick pea flour. Each Socca plate enables the sale of 5-6 portions.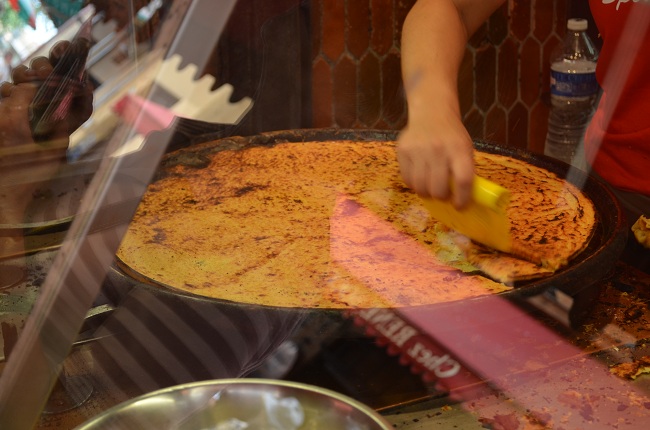 Other Niçoise specialities are available such as 'pizzaladière', courgette flower fritters, aubergine fritters, 'petits farcis niçois' and sardines either grilled or in the form of fritters. Try a few different dishes sitting on a wooden bench with a refreshing glass of Rosé wine from Provence.